Well its hard to believe that we will be leaving for our wedding/trip soon.There is so much last minutes to do, but I think I have everything almost in order. Tommorow I am going to put together my little book I always do when we go travelling.
I have a purse sized notebook that I organize day by day, with hotels we are suppose to be at, plane times, and places I'm suppose to be at, contacts, etc.. I take my main papers as well such as print outs for flight confirmations, etc., but this just gets things together a bit better and at a glance.I guess it's my idea of a "day planner". It always serves us well.
Gerry and I were away for most of the day, out of town, as I did a few mystery shops. Only an hour and a bit away and I'm compensated extra for the gas and mileage, but today the trip was tiring. We have snow forecasted for tommorow so it's been very dull,dreary and rainy around here. Feel like one should start hibernation like the bears do!
Gerry told me today that it looks like I need new tires for my car and rims.Everything is shot.But after going to Canadian Tire and having it priced out with the cheapest all season tires, rims and install for almost $900, I almost freaked on the spot today! When we left I said no way, no way and no way. So we are going to go call the place where we had gotten the windshield off a car like mine, and see if they have tires and rims I can get from it too. Will keep you all updated on that but seriously- $900??
Off to watch some tv though-enjoy the rest of your weekend everyone!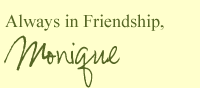 Photobucket">