Friday, November 11, 2016
Get 50% off your 1st PetGiftBox by using code HOLIDAYCHEER!
Please share with others!! Great savings at 1/2 off!
It wasn't the worst of days but it wasn't the best.
On his walk this morning and off his leash running around some bush looking any lizards, Jakey managed to step on a cactus thorn.. his first one of the year. Gerry carried him the rest of the way back to the RV and pulled it out with pliers... not something he particularly likes either.
It's still been quite hot here in the afternoons so once it gets too hot I come in and run the AC off the generator. Yes, we came here for the sun but the heat is a bit much at times. Should cool off 10 degrees by next weekend though.
We had been having problems with our water leaking too. A few times under the sink in the 1/2 bath- but a good tighten this time and Gerry figures he has it now.
Then the main bathroom the toilet has been leaking for a couple of days. He tried to find the reason and leak a few times.. and finally thinks he has that one all fixed too. But unfortunately spent about $90-$100 CDN for parts .
And one more BIG one for today- the window cracked again in the front window when he was lifting the RV to do some tire change. Guess the frame somehow twisted and with the heat too he said- CRACK! Now we have to see about putting a claim in and getting it looked after hopefully before we leave for Las Vegas on Wednesday. Or after- not sure, as they usually have to order a window. Same thing happened last year!
On another note- I returned my Tarzan movie to
Redbox
this morning- was a good movie and rented The Shallows for tonight. So at least that is a nice way to end the day later- with snacks and a movie with Gerry ...
Later everyone.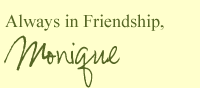 Even if you're not usually the savviest consumer, a mortgage is possibly the most expensive thing you'll ever buy so it pays to put your thinking cap on and shop smart. Your mortgage rate will depict how much you pay each month, as well as how much interest you pay overall. And so when you're buying a house, it's a crucial thing to get right. Here are some tips on how to get the best rate on a mortgage.
Improve Your Credit Score
A good credit score
will open up the best mortgage loan rates that are available. Poor credit will mean you will struggle to be accepted, and if you do you'll pay way over the odds on a more expensive loan. If you're in the process of saving for a deposit and know that it's going to take you a few years, start thinking about your credit score early. Check your records regularly, make sure everything is paid on time, every time. If you're good at managing money, maybe even take out a couple of different types of credit. Managed well, these will improve your credit score. This is something that will take a long time to build, so if you have adverse credit or no credit at all, take the steps you need to have it improved by the time you apply for your mortgage
Different mortgage providers will offer different rates. Don't just settle for the first one you find, contact several lenders and see what's on the table. Of course, the better your credit is, the more choice you'll have here. But either way it's worth seeing what's available to you. To save time, you could use a comparison tool to find out the best deals on
today's mortgage rates
. Since the competition is fierce between mortgage lenders, you may even be in a position to negotiate. All of these things could help you to snag the best deal, and settle on a rate that works best for you.
Deposits are already a lot of money. You'll need at least ten to twenty percent of a home's value in cash for this, and on a 200k house, this is up to 40k. Many people struggle to raise this as it is, which explains why it's so difficult to get a foot onto the property ladder. But if you do have the means of putting down a larger deposit, this will mean your mortgage loan is smaller and therefore you'll pay back less interest over the course of the life of the loan. A bigger deposit also puts you in a stronger place to negotiate, and you may be able to score a better rate this way. Maybe you find a bargain property, or you come into some money due to family or inheritance. If so, using this towards whatever you have already saved can drive down the cost.
Are you in the process of looking for a mortgage? What advice would you give to a
first time buyer
?